​
Dear WWSPA members,
Given recent action taken by the US Soccer Federation and US Youth Soccer over the past 24 hours, heightened travel concerns, and with the health of our WWPSA soccer community in mind, ALL 2020 SPRING WWPSA/GPS MERCER LEAGUES AND PROGRAMS are SUSPENDED through April 15, 2020.
As this situation quickly evolves, we have decided to exercise caution in the interest of our WWPSA soccer family. WWPSA will be evaluating conditions, in partnership with NJ Youth Soccer and US Youth Soccer, on a bi-weekly basis to determine when it's appropriate to reinstate soccer activities.
ALL SUSPENDED WWPSA/GPS MERCER programs are impacted including:
Travel tryouts (at the end of March)
WWPSA and GPS Mercer team practices

PreK Rec, K2 WWPSA rec league, Grade 3-8 Inter-town League, and 3M League

Adult Soccer leagues & Speed/Fitness Training
EDP League & EDP Festivals (GPS Mercer teams)
Monmouth Ocean Soccer Association MOSA (WWPSA travel teams)
Goalkeeper & WWPSA Sunday Training sessions
TDA (including Winter TDA makeup session on March 14)
Everyone can help by following preventative measures and best practices onsite.
Wash hands frequently with soap and water (at least 30 seconds) especially after going to the bathroom, before eating, and after blowing the nose, coughing, or sneezing.

Avoid touching the mouth, eyes or nose with hands.

Cover coughs and sneezes with a tissue, then throw the tissue in the trash.

Use alcohol-based sanitizers (60% alcohol) in addition to frequent hand washing.

Carry small bottles of alcohol-based sanitizers to use when hand-washing facilities are unavailable.

Keep hydrated.

Do not share water bottles or food.
Adhere to everyday preventative actions to proactively reduce risks. We strongly recommend that players and families adhere to the following precautionary guidelines:
We also recognize that there is a lot of external noise on COVID-19. Sources such as the U.S. Centers for Disease Control and Prevention and World Health Organization can provide factual information on this topic.
As we are learning of more government-mandated restrictions, increases in the number of confirmed cases, as well as school and other closures around the world, we are implementing these program suspensions. It is important you first follow direction from your local health and government authorities on this matter. This situation is incredibly fast moving, with new developments every day. Please know that we are monitoring closely and are committed to providing updates. Further details regarding the impact of coronavirus on USYS programming will continue to be shared via email and will be available on www.wwpsa.org.
I'd like to thank our WWPSA Family for your ongoing support of WWPSA as we manage our programming given the current health and travel environment. The safety and security of our local soccer community is, and always will be, WWPSA's highest priority.
Kind Regards,
Ryan

Ryan T. Barna
West Windsor-Plainsboro Soccer Association
President
CLICK HERE TO REGISTER FOR WWPSA SUMMER CAMP 2020
CLICK HERE TO REGISTER FOR SPRING 2020 TDA
Spring Recreational Soccer
​​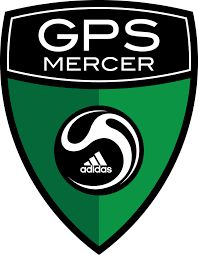 **REGISTER BEFORE EARLY BIRD FEE DEADLINE: MARCH 7 2020**

Registration Links (CLICK below on appropriate age group):
PreK GPS Juniors training sessions
Kindergarten to 2nd Grade (WWPSA League)
3rd to 8th grade (Inter-Town Recreation Soccer League)
CLICK HERE FOR REC PROGRAM INFO
Cap off your team's 2020 spring season or kick off your team's summer season, with one of the largest & longest running tournaments in New Jersey!
The 2007
WWPSA
Girls Redbulls made it all the way to the Mid NJ girls league championship game this fall. In their best season to date, under new coach Milton Suah, the girls went undefeated in Flight 2 play by posting a record of 6-0-2, with the ties both coming in the first two games of the season. The girls scored a total of 20 goals and gave up only 6 goals, while posting shutouts in half of their regular season games. Their teamwork, determination and defense were stellar all season long and the team's confidence improved as the season went on.
In their semifinal playoff game against the Union Soccer Club Lightning, the 2007 Redbulls won 2-0, which launched the girls into their very first season ending championship game. In the finals, the girls faced the winner of the top flight, and though they put up a good fight, the Redbulls lost in the final game to Hunterdon G2007 Fury. The parents and coaches were extremely proud of the the girls on a fantastic season and look forward to another great season in the spring!
Congratulations to the GPS Mercer 2007 Boys for their great run in the State Commissioners Cup. The tournament started with 41 teams, with GPS Mercer '07 Boys making it to the round of eight. The campaign began with a 2-0 win over Wall SC Valencia, followed by a 2-0 win over Cohansey Premier Crew. In the Quarterfinal game against FCUSA NJ 2007 Elite, they lost in a very close and competitive 0-1 match. Great job boys & coach on your State Cup run!
Team: (Front row) Jeremy, Sean, Aadhya, Sohaan, Krrish, Neev, Matthew, Tristan, Ayaan. (Back row) Arnav, Ethan, Jai, DJ, Animesh, John, Sam, Aaryan, Shyama and Coach Myron.
Congrats to the 2009 Girls GPS Mercer Team on their advancement to the Quarterfinals of the state cup tournament. Good luck girls and make us proud!!